Fun Food Co. Donut Mix - Fun Food Co.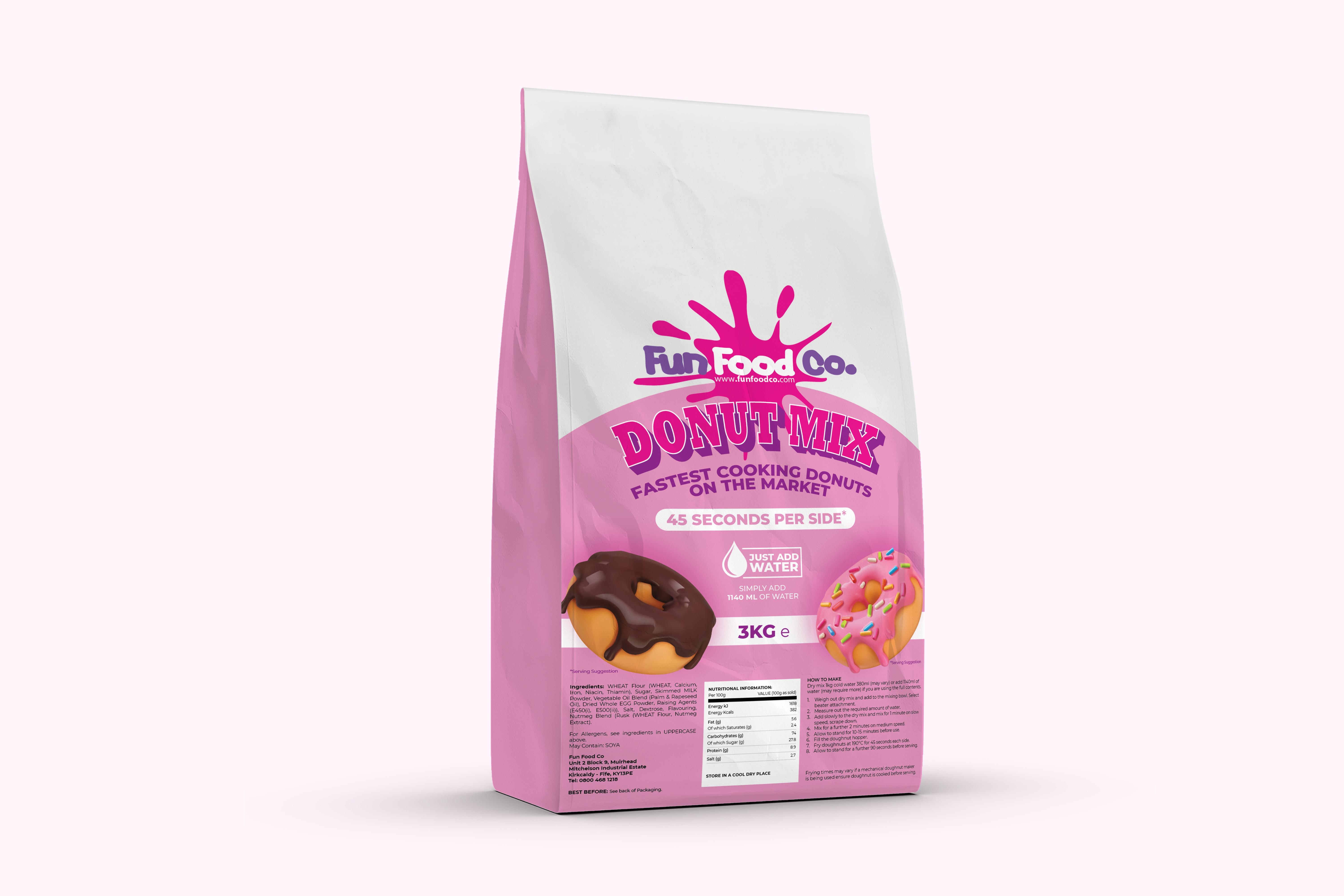 Product details
Donut Mix
Stack up piles and piles of delicious donuts with ease. Simply add water to our Fun Food Co Premium Donut Mix and you'll have freshly-cooked donuts whether you are a new cook or a seasoned caterer.
Perfect for when you're on the go, our Donut Mix can be used in different types of Donut hoppers and dispensers.
Our unique recipe is designed to cook donuts in just 90 seconds. This means faster production and more sales, your profit will only be limited to how many people you can serve. 
Get one in a convenient 3KG bag today.